ARRRGHH! I'm Pumped!
Now maybe it's the four instant coffees and two coca colas I've downed over the last hour (it's 11:34pm right now and I'm wired like a stray [phillipino :-s] dog who just found an unattended trash can), but more likely it's because for the first time in nearly 2 months I've had a full day where I felt settled.
I arrived in Cebu City nearly a week and a half ago. I stayed with Ritche & Lee, owners of LMR Infotech solutions (highly recommend them if you're looking to have iphone apps built).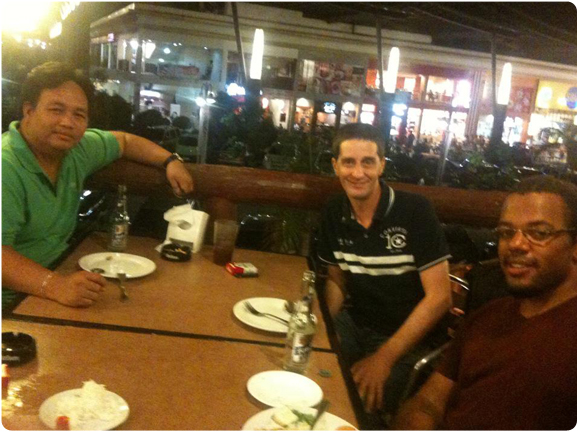 I've been spoilt since I arrived here! Fast internet connections at the LMR office, excellent shopping & chill out spots at Ayala and SM malls, a baller ass peer group doing cool stuff online and improving their lifestyles, chill nightlife and finally: accommodation in a condo with a cool housemate & nearly perfect working conditions .
After speaking to a friend today who's travelled around most of the Philippines & is a native to the country, I'm convinced that the surrounding areas of the city contain enough sights to feed my wunderlust. Good beaches, stunning (and cooler weather) mountains & some breath taking scenery, I can dig it.
Cebu city just feels right to me, which is weird after my previous post ragging on city life. It's not the 'city feel' that I like though, it's the opportunities I feel this city presents, it's almost like I've arrived at just the right time.
At the end of one of my favorite TV shows right now, How To Make It In America, the main character Ben Epstein looks out across New York city, having just signed a lucrative business deal, and says to his companion:
"I used to feel like it was mocking me, like it represented everything I wanted but couldn't have. Tonight, I feel like I got a shot."
Couldn't have said it better myself! My second day here, right before donning a full body neon-orange 'suit' and zip lining from one tall ass building to another with my friend Tanya, I looked out across Cebu city and had that "world is mine" feeling that is always followed up with mental imagery of me as Scarface, for some reason.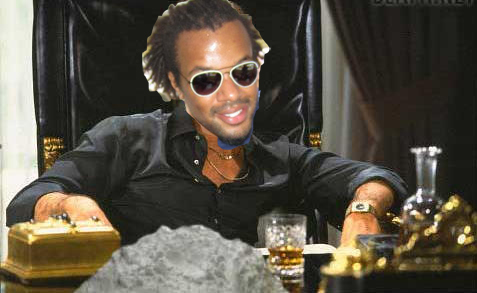 I'm ready to step this up!
If you haven't already, I highly recommend that you listen to this podcast episode by Dan & Ian from TropicalTalk Radio on the TMBA blog. Their thoughts and discussion on mission statements & 'being an expat' is gold!
Their talk around the topic of time and how you can reach autonomy and build positive relationships at an accelerated pace living in Asia resonated with me so much! Go and listen and tell me you're not pumped to move out to the tropics and build your own business tommorow, leveraging everything the 'location independent' lifestyle has to offer!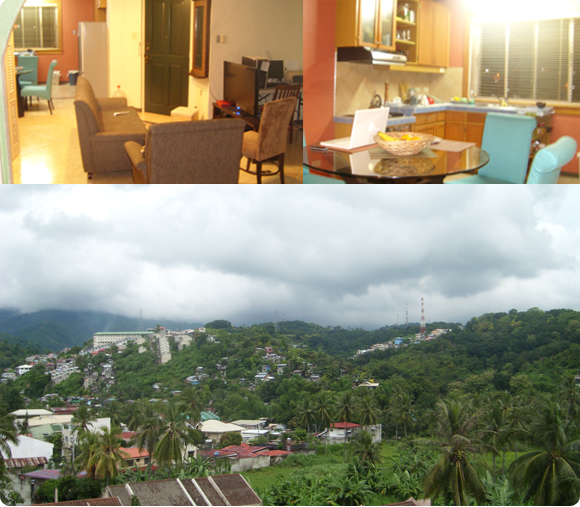 Home is where the productive workspace is
All this is to say that I am officially setting up shop in Cebu city for 4 months or more. With MyFreeOnlineStore coming out of the development stages and ready for me to start with promotion, and the e-commerce development & marketing side of things ramping up, 4 months to focus on biznazz and improving my lifestyle (finding a decent gym for example) can only be a good thing!
If you're in or near Cebu city and want to meet up and grab a coffee, get in contact via email or on Twitter. If you feel like pointing out some of the benefits/drawbacks of Cebu city that I have yet to experience because I'm a n00b – or if you have similar plans to set up shop in the Philippines or anywhere in Asia – I'd love to read your comments below!