Sebastian Marshall has been my personal guru as of late, I have been reading his new and old posts alike and mancrushing on his writing skills and work ethic.
In one of Sebastian's older posts, where he talks about tactics for becoming a better writer and how he continuously produces so much quality content (funnily enough, it's by also producing a lot of bad content), he dropped this philosophical golden nugget that made the hairs on the back of my neck stand up:
Life's a circus.
Now, some people have this attitude of, "Well, all this doesn't matter, so I'm just going to party, or do nothing, or whatever." Me? No way! I think, "Well, most of this doesn't matter, so I might as well found branches of science, do great works, build amazing things, make art, write, fund things, build things, fix things, serve people, and otherwise do amazing stuff."
That is the kind of writing that makes me put down my bowl of corn flakes, close my laptop and sit for an hour rethinking my views on life. OK that's a bit much, I don't eat corn flakes (I consider myself to be a Filipino local now and stick to tapsilog for breakfast).
The premise of the quote is that people take themselves way too seriously. Sometimes you are going to piss people off, embarrass yourself, make mistakes, rub people the wrong way or whatever. Rather then obsesses over these things (i.e base your decisions on fear of embarrassment, mistakes, etc), Sebastian's advice is to stop worrying about the potential negative outcomes and get busy attempting great things, "found branches of science, inspire people, build amazing businesses, found charities that actually work, make art, fund art, fund science [and] build a virtuous international dynasty."
… Man, this guys writing gets me amped, like a 20-something, Ed Hardy wearing buffoon, fist-pumping in a Jersey club on a Saturday night. But I digress…
This small mental shift, I realize, can have huge effects on your every day life.
Realizing that we don't have to be Napoleon-esque strategic geniuses with every decision we make can be a huge weight off of your shoulders, it was for me.
Now I'm not saying that if you are an air traffic controller and the safety of millions of people rests on your decision-making abilities, that you should 'stop taking everything so seriously' and treat flight path designation like a game of Risk, just to clarify.
What I am saying is that in the majority of cases, with decisions we make on an every-day basis, the worst that can happen is not as catastrophic as we might think. Similarly, just making the decision to keep moving regardless of the options put in front of you is often enough.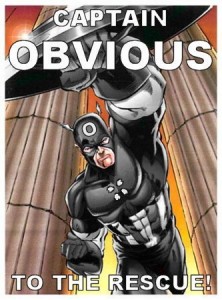 Over the past few months on the road I have been going back and forth trying to decide what skill sets I should build, what area of online business I want to establish myself in and the steps I might need to take to become a "gooroo" within that area. Self reflection and taking the time to establish what one wants from life is not inherently a bad thing, the problem was that I was standing still while I tried to work these things out.
It wasn't until I just started doing what I do best and enjoy most, building a resource for online retailers called E-commerce Nerds that the idea to offer E-commerce development services and online retail advice smacked me square in the face. As Confucius once said:
"It doesn't matter how slowly you go – so long as you do not stop."
Next time you come across a decision that makes you want to stop and spend time weighing up the pros and cons, ask yourself what the true consequences of a 'wrong decision' are, and whether spending a week or two deliberating on it could actually be more harmful and less productive than going with your gut and adjusting later if necessary.
This is all a game, remember. 20 years from now no-one will care about the small everyday decisions you make, but they will look at your progress and say "damn, look how far you came"
You'll respond "yeah, dude, I just kept moving"
Photo Credit: Juan Rostworowski via Compfight cc